Information on accessibility
Most Wanted: Music is a space for everyone. We are dedicated to ensuring the most comfortable experience possible, before, during and after the event, both on-site and online. It is vital that all guests attending the conference feel safe, welcome and respected. All participants are responsible for contributing to this—discrimination of any kind will not be tolerated. 
Here is some information to help plan your visit, if you have further questions please get in touch: 
E-Mail: inclusion@mwm-berlin.de 
Phone: to be announced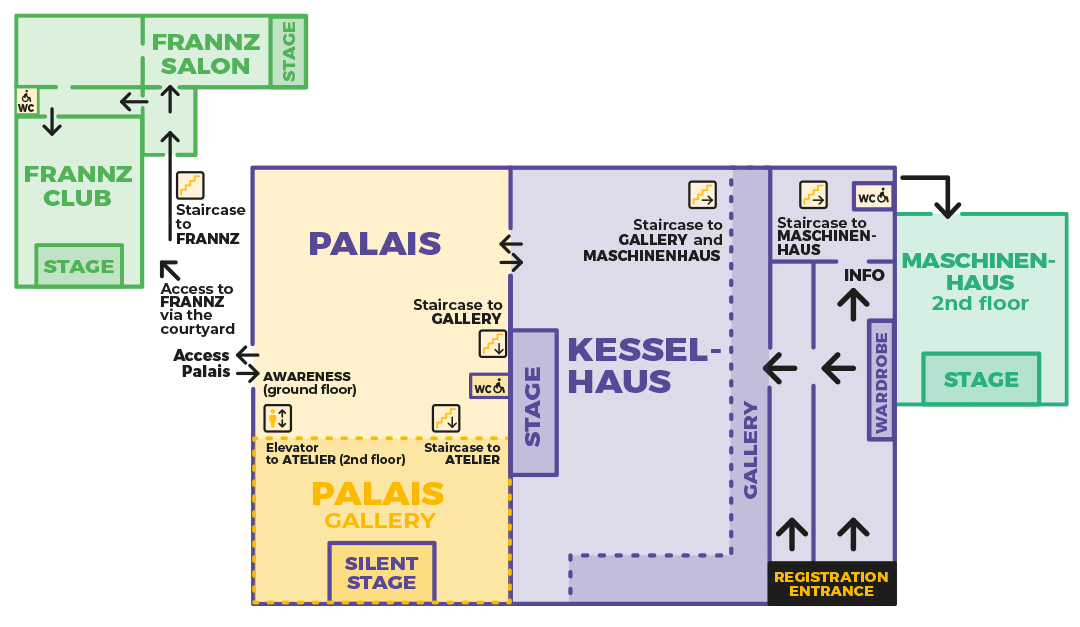 Frannz Club: 
It is accessible via stairs at the entrance from Schönhauser Allee 36 followed further by an elevator. It is not accessible via the backyard within the Kulturbrauerei.
Maschinenhaus:
It allows access to an elevator via Ramba Zamba (contact us by e-mail or phone: 03086381004).