Become a volunteer and meet other music enthusiasts at Most Wanted: Music 2023
This years Most Wanted: Music 2023 will take place in Berlin at the Kulturbrauerei from 14th to 16th of November 2023. To get things running, we are looking for volunteers who want to gain hands-on experience in organizing this year's MW:M. Join our team and learn how to organize and execute a professional event.
MW:M23 Volunteers: Become an important part of the festival!
Our MW:M23 volunteers should be professional, reliable and culturally sensitive. You will be part of the global change in music industry and get the opportunity to meet with music managers, artists, and powerful decision-makers. These are the areas we need your support in:
Set-up and Dismantling assistant
You might get your hands a bit dirty. We need you to help us prepare the venue and dismantle it!
Registration
You are responsible for a welcoming and fast check-in process.
All-Arounders
You get to taste a little bit of everything and help your colleagues in every area. If you cannot decide what role to choose, this is a perfect one for you!
Speaker Support
You are the person who welcomes our speakers and gets them on stage! No pressure though!
Stage Management
You are responsible for technical support and capacity of stages, making sure everything runs smoothly. For this role we prefer you have technical experience as you might have to run the stage yourself!
Room Management
You are helping Stage Managers run the show by providing assistance on location to attendees, exhibitors, artists and keeping the area at its capacity and tidy.
Catering
Our physical attendees will be provided with food onsite as well, so we need additional helping hands with tidying and distributing the lunch!
Social Media Assistant
Work closely with our marketing team! It's important you have a good camera and previous experience in Social Media content creation!
Listen to Berlin: Awards
This is a separate, smaller event one day before the conference. It is an award ceremony for the most influential artists in Berlin's music scene and we need you to help us run it!
MW:M Satellites
Set-up and general assistance at partner locations throughout the city.
MW:M Live
This is the Showcase Festival of Most Wanted Music.
Team Leaders
Team leaders are responsible for a small team of roughly 5 volunteers. If you are highly organized, reliable and wish to support us on a higher level, please do apply – your skills are greatly appreciated!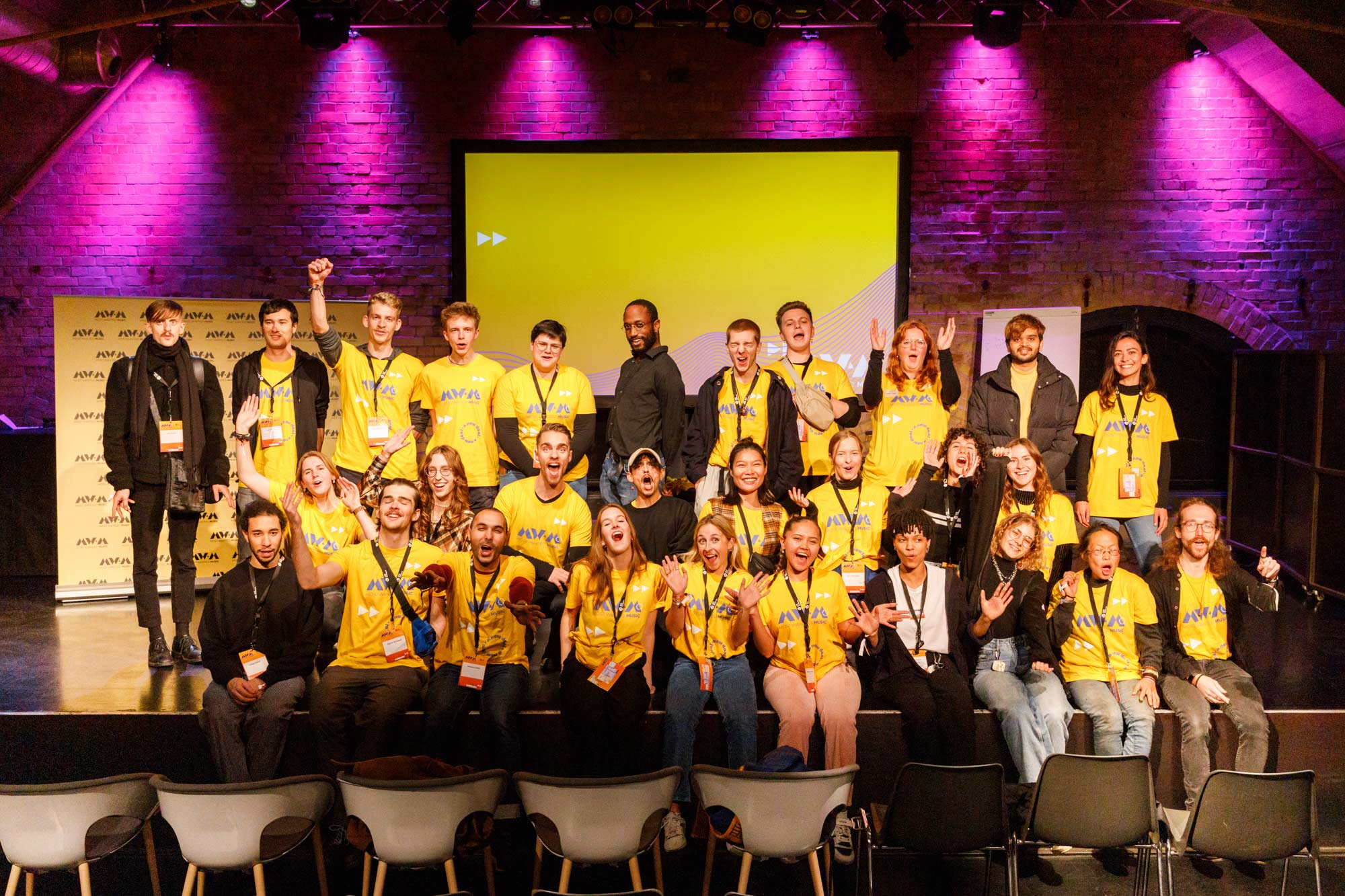 MW:M23 Volunteers: When do we need your support?
13th & 14th of November for the event set-up
14th of November to support the listen to berlin: Awards – official kick-off of MW:M23!
15th & 16th of November at the MW:M23 Convention (main conference days)
16th of November at MW:M23 Satellites – side events all over Berlin + MW:M23 Live Showcase Festival + dismantling/load-out
In Exchange for your Help,
we promise following:
Conference pass: full access to all components of the event
Content: see top music managers, artists and other professionals hold innovative talks and workshops
Recordings of the event: We will record the whole conference and host a livestream
Practical experience: organization of an event with 3000+ attendees
Networking opportunities and meeting like-minded people
Recommendation: get a reference from us for your CV
Refreshments: food and drinks during the event
Get your own MW:M23 t-shirt
Please keep in mind that we can not cover accommodation and travel expenses.
Looking forward to your applications and we thank you for your support!
Click here! to apply!