MW:M LIVE 2020 –
BERLIN'S MUSIC SHOWCASE EVENT
MW:M Live is the new showcase event and the big closing of Most Wanted: Music 2020. This year, it will be streamed live on YouTube for all music fans online. A total of 24 bands and solo artists from Europe will present themselves to a digital audience of top-tier experts on the evening of November 5 – the perfect chance for them to take the next step in their career.
Via our virtual event platform, we provide the audience of powerful decision-makers with the tools to directly network with artists, managers, and industry peers. Expect Q&A sessions, 1-on-1 private video meetings, and live chats. Eleven of the artists and bands will perform live from Alte Münze, while 13 other acts will join digitally from all over the world.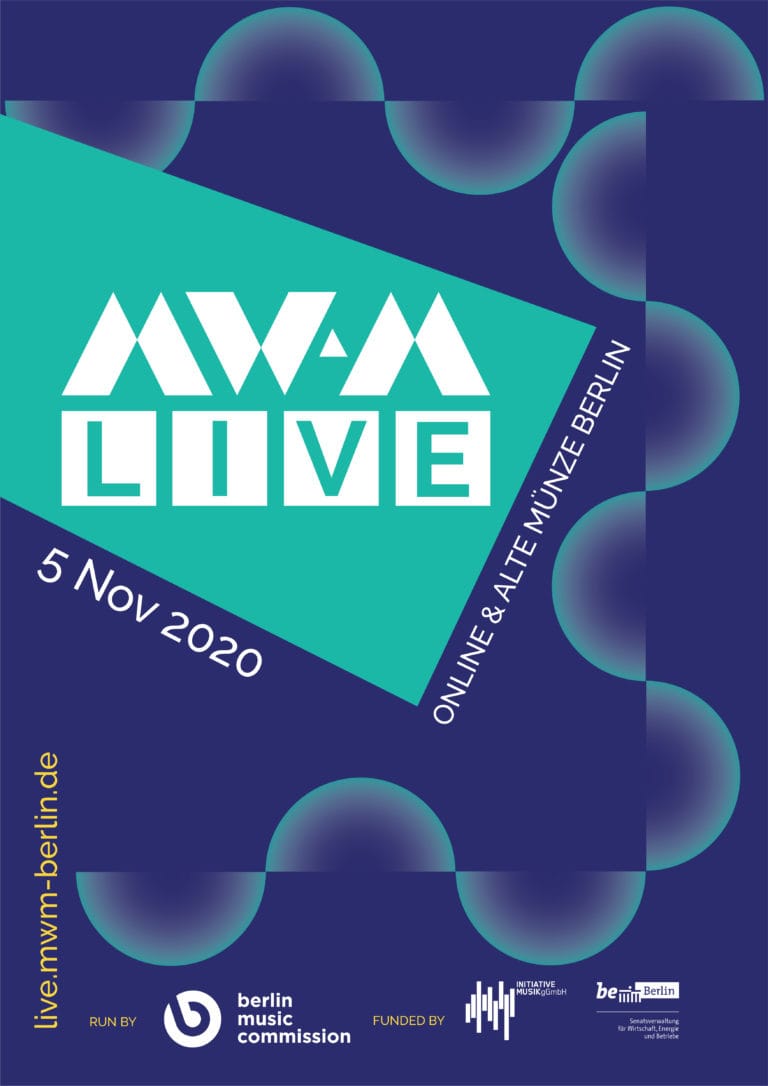 Highlights of MW:M LIVE 2020