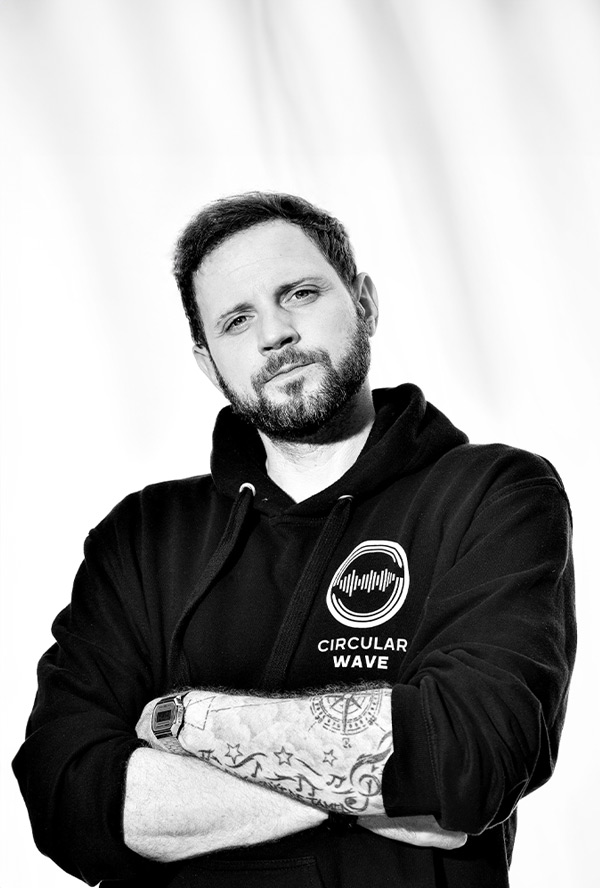 Benjamin Voß
Managing Director & Co-Founder | Circular Wave
Sebastian Schulz
Biography
After studying Journalism and Communication Sciences in Vienna, Voß began his career in the music business in 2009 as A&R Assistant at Sony Music Germany / Columbia Records. After his A&R debut at Hamburg-based Music Publisher AMV Talpa, he then moved to EMI Music Publishing as A&R Manager in 2011.
Due to the sale of EMI Music Publishing to Sony ATV, Voß remained in his position as A&R Manager & Creative at SonyATV/EMI Music Publishing in Hamburg until 2014 before moving back to Sony Music in Munich in early 2014. Within Sony Music Germany he proved his abilities as A&R Manager for the labels Epic and Columbia and later also as Senior A&R Manager for the divisions Century Media, the International Department and Columbia Records.
In April 2021, Voß founded the Rock/Metal/Alternative Label / Label Service Agency "CIRCULAR WAVE" together with Mathias Blühdorn (ex-Senior Director Marketing International Columbia Records). Voß is also co-founder of the artist community and service platform for the music industry "Musicstep".