MOST WANTED: MUSIC 2023 –
14-16 NOVEMBER 2023 – KULTURBRAUEREI BERLIN
MW:M 2023 Mission Statement
In 2023, the opportunity to shape things seems limitless. We all love brilliant artists and great music – so where do we start if we want to create and market it better? MW:M23 will explore new technologies and tools by moving the human – our creativity, potential and vision – to the centre of our approach
Humanize Work and Life
How do music businesses use technologies to develop new ways of working? And which ones have already proven useful? We'll ask them to show us.
Humanize Creation and Business
How do you place fairness at the core of creative work – and what can we do to improve? We'll discuss the answers to this difficult question.
Humanize Tech and Tools
Which tools are putting the economic, cultural and social aspects of human creativity at the centre of their service? What changes if you embrace new technologies in a real, tangible, and  human-centred way? We'll explore it.
We say: let's put our human needs and goals next to creativity, curiosity and community, and let's put it right at the heart of everything – however we develop, explore or deploy new technologies.
We say: Humanize!
The Listen to Berlin: Awards 2023
The MW:M23 Convention Programme
Most Wanted: Music (MW:M) is the most important music business conference in Berlin and a rising European hotspot event for music and creative industry professionals worldwide. It is run by the Berlin Music Commission, the music industry network of Berlin an behalf of the Senate Department for Economics, Energy and Public Enterprises.
Most Wanted: Music aims to start building the music and creative industries of tomorrow, where collaboration is not merely about working together but creating new with modern goals and rallying around a new ethos.
MW:M's key objectives are: enabling practical know-how transfer, fostering networking and exchange and inspiring new ideas and business models.
Offering a wide range of inspiring keynotes, interviews and debates, hands-on workshops and matchmaking events, MW:M covers the most current and relevant questions of today's music, tech and creative industries in order to bring direct value to creators and music businesses.
MW:M23 will take place from 14th – 16th of November at Berlin's famous Kulturbrauerei. The programme includes interactive talks, interviews and workshops with experts and artists from all over the world, experimental networking format and live performances.
The conference called MW:M Convention is accompanied by the Listen to Berlin: Awards, the awards for remarkable achievements in the Berlin music scene, and MW:M Live, Berlin's international showcase event, as well as the MW:M Satellites, a broad variety of partner events distributed around the entire city of Berlin.
Featured MW:M23 Live Artists
A short list of this year's artists can be seen here. Further announcements will follow.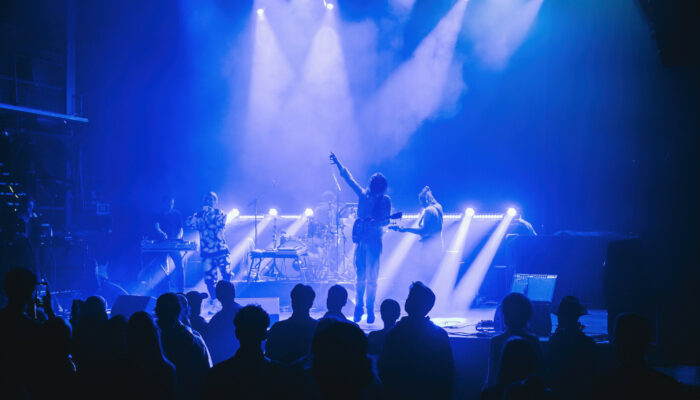 MW:M Live is the music showcase of Most Wanted: Music, Berlin's music business conference, and 2023 sees the fifth edition of the event take
Register today and get the latest news around Most Wanted: Music.