content-full.php
Patreon's Power of Membership: Wyatt Jenkins talks about the Monetization of Fanbases
As a creator, have you ever wondered how you can turn your fanbase into paying subscribers? How, in other words, your work gets the money it deserves? At MW:M19,
Patreon
's
Wyatt Jenkins
, takes care of these questions. We know when and were … At MOST WANTED: MUSIC 2019, everything evolves around creative content makers and publishers. Also, the value of music is one of the big topics at this year's conference. So, after we highlighted Tim Exile's panel about "Music and the Doing revolution" (
read more here
), we want to bring your attention to another exciting topic. At MW:M19,
Wyatt Jenkins
– SVP Product at
Patreon
– shares stories about creators that successfully monetarized their fanbases.
Wyatt Jenkins and Patreon
Si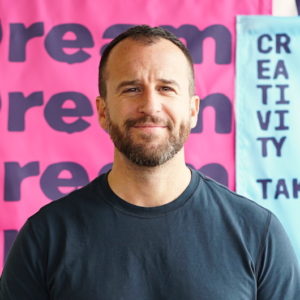 nce
Patreon
was launched in 2013, it supports musicians, podcasters, video and gaming creators, visual creators – simply everyone, who is creating for a living. With Patreon, they can
turn a passionate fan base into paying subscribers
. More precisely, artists and creators can build a fan base, free from ads and algorithms, that drives social media. Concludingly, they generate a predictable, recurring revenue from their work. In exchange, fans get exclusive benefits – such as a peek behind the scenes or extras they can't get elsewhere. In other words: Patreon has
revolutionised musicians' lives
by unlocking the money their art deserves.
Wyatt Jenkins
, former leader at Shutterstock and Optimizely, was a creator himself for 15 years. He began his career as a DJ, an electronic musician and one of the founding members of Beatport.com.
Now, Jenkins oversees the end to end product experience at Patreon.
How to Monetarize a Fanbase
At MW:M19, Wyatt Jenkins gives a glimpse into his work at Patreon, holding
the panel "

Keep Creative, Stay Independent – and Make Money: Turning a Fanbase Into a Membership". In a get-together, h
e will share stories of musicians and creators who have successfully monetized their fanbase, allowing them to maintain creative independence. Don't miss out on this exciting excurse:
Keep Creative, Stay Independent – and Make Money: Turning a Fanbase Into a Membership | 6.11. | 4:00 – 4:25 pm | LOFT
If you're interested in digital marketing, music publishing or discoursed on the value of music in general, all panels and workshops are listed
here
.