content-full.php
Orbit Berlin at our MW:M Satellites!
Day 2 of MW:M20 brings us to our
MW:M Satellites
, proudly curated by some prominent partners. Taking place online and at the same time all over Berlin on Nov 5th, they are the bread and butter of this year's conference. With a variety of workshops, office hours, and talks, they are the best place to network and form new partnerships and friendships – online and on-site! Meet the most innovative visionaries, companies and individuals from Berlin's creative scene – you might just bump into your next big opportunity! 
Get your free MW:M Satellites ticket today
.
#ZUKUNFTSMUSIK AT MW:M20
Salon Zukunftsmusik VOL. 2020 opens its doors to exchange ideas with the Future Music Task Force and Future Musicians on the topics of diversity, the future and sustainability in the music business.
During the talk, the young
Future Musicians
of the
Season 1. #Zukunftsmusik2020
are going to present their original 7-track EP, produced and recorded in spite of the difficulties 2020 has brought.
> 2:00 – 7:00 pm (online) | Zukunftsmusik
HÖME – ALTERNATIVE FESTIVAL CONCEPTS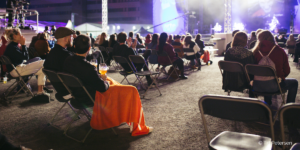 Festival magazine and platform
HÖME
will talk with
Wilde Möhre
,
Electrisize
and
Reeperbahn Festival
representatives. They will discuss why they chose to do alternative festival concepts instead of cancelling their events – and review 2020's summer of festivals.
> 4:00 – 5:00 pm (online) | Höme – Für Festivals
BREAKFAST WITH POLITICIANS
Members of the German Bundestag
and other cultural committee members get to know the
BMC
and the initiators of
Aktionsnetzwerk Nachhaltigkeit
in Kultur und Medien.
> 7:30 – 9:00 am (on-site + by invitation only)
| Aktionswerk Nachhaltigkeit in Kultur und Medien e.V. and Berlin Music Commission
VUT ONLINE CONSULTATION HOUR
From political representation of interests to discounts at GEMA, the
VUT online consultation hour
will cover all that VUT has to offer, including an introduction to the office staff.
> 2:00 – 3:00 pm (online) | VUT e.V.
MUSIC EQUALITY TALK
This session will focus on
equality in music, fashion and media
. The panel guests will analyse the current situation in Berlin and compare empowering examples from different cultures, from Kawaii to South American rock music. Join us in exploring the different aspects of equality and in finding sustainable approaches to make our professional environment even more diverse.
> 11:30 am – 1:00 pm (online) | music is her passion society e.V.
VINYL MANUFACTORY PHONOCUT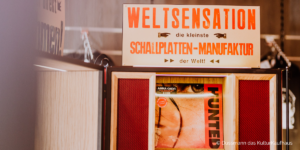 Dussmann das KulturKaufhaus will present the sensational PHONOCUT, which enables you to cut durable dubplates from everything you have as a music file. They show how it works, what it costs and when the device will be ready for series production – a world premiere in Berlin!
> 5:30 – 7:00 pm (on-site) | Dussmann das KulturKaufhaus
DMV – A-Z OF MUSIC PUBLISHING
Find out all there is to know about
music publishers
; how to find them, what they do, standard splits, GEMA, fair contracts and how artists earn revenue through publishing.
> 12:30 am – 1:30 pm (online) | Deutscher Musikverleger-Verband e.V. (DMV)
INTERNATIONALISATION – SUCCESS IN 2020
Does internationalisation from home work? This talk examines global markets in times of restrictions. Can businesses and artists continue to progress internationally?
> 10:00 – 11:40 am (online) | Berlin Music Commission
Check out the full MW:M Satellites programme
here
. Times are subject to change. Participation in the MW:M Satellites is free of charge, though it requires a separate ticket and prior registration
here
. The special MW:M Satellites online ticket additionally allows access to the virtual event platform and online participation in MW:M Live.