content-full.php
MW:M DIAL-IN: OUR DIGITAL SHOW STARTS AT JULY 30TH!
We feel that the time has come when the music industry will experience a change. It is time to catch fire for some new ideas. For this reason MW:M will introduce a new digital show in the next months.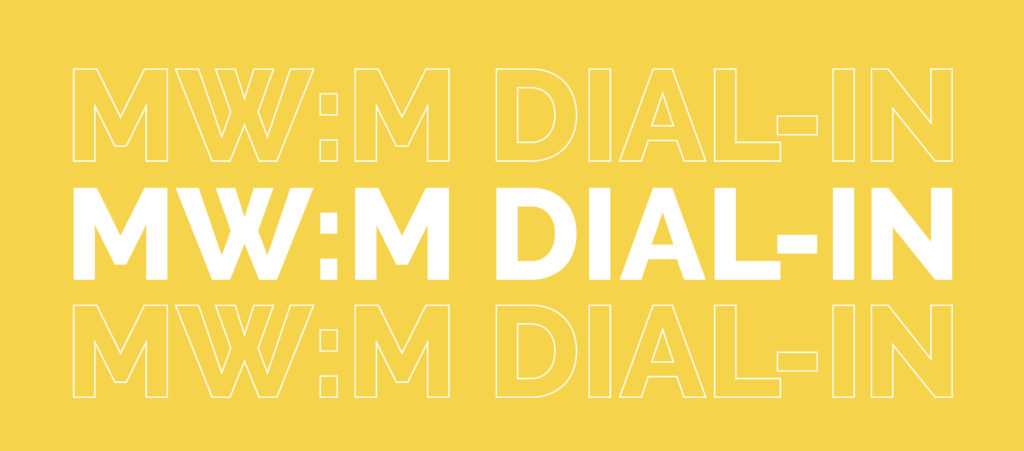 Our new digital show,
MW:M DIAL-IN
, premieres on July 30th! It's the first in a new series of livestream discussions that address the key issues of this year's MW:M conference. We are thrilled to start with these four people who actively agitate for social change in the music industry:
Bas Grasmayer – Founder of MUSIC x GREEN
Fine Stammnitz – Director Greentouring Network
Jessie Hong – Founder of Truth Talk Berlin
Katie Long – Founder of The Artist Pledge
It's essential viewing for anyone who wants to know where the business is going next. So join the audience –and join in the conversation – by signing up for free
here
!
MW:M DIAL-IN – July 30th – 18:00 CEST | 17:00 BST | 12:00 EDT | 9:00 PDT
We look forward to seeing you virtually!