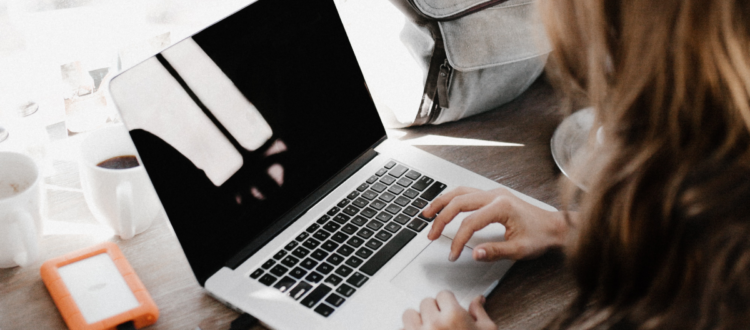 MOST WANTED: FREELANCE PR-ASSISTANT/GERMAN COPYWRITER (m/f/d)
+++ Please see below for English version. +++
MOST WANTED: FREELANCE PR-ASSISTENZ/GERMAN COPYWRITER (m/w/d)
Wir suchen eine PR-Assistenz/German Copywriter (m/w/d) für den Zeitraum 15.7.2020 bis 15.11.2020.
MOST WANTED: MUSIC (MW:M) ist Berlins wichtigstes Event für Musikbusiness und Technologie. Jedes Jahr besuchen Berlins Musik- und Kreativwirtschaft, Musiker*innen, PR- und Marketingspezialisten sowie Tech-Innovator*innen und Start-ups die Konferenz, um sich zu inspirieren und international zu vernetzen. 2019 lockte MW:M 1.900 Besucher*innen aus vielen Teilen Deutschlands und Europas nach Berlin. In diesem Jahr wird MW:M erstmals als hybrides Event stattfinden: online und – im Rahmen der Möglichkeiten – offline.
Als Freelance PR-Assistenz/German Copywriter (m/w/d) unterstützt Du das MW:M-Communications-Team dabei, spannende Geschichten in die Welt zu tragen. Du bist fester Bestandteil des Teams und arbeitest aktiv an der Vorbereitung und der Durchführung der Konferenz mit. Deine Rolle als PR-Assistenz/German Copywriter beinhaltet das Texten für Newsletter, Blog und Social Media, sowie die Mitarbeit bei der Durchführung von PR- und Marketingmaßnahmen.
Das erwartet Dich bei uns:
Eine spannende Freelancer*innen-Stelle befristet auf 4 Monate mit steigendem Stundenkontingent zur Veranstaltung im November hin.
Ein tolles, internationales Team mit "Du" auf allen Ebenen.
Sobald es die Kontaktbeschränkungen zulassen, steht Dir ein Arbeitsplatz im Büro unserer Kommunikationsagentur im pulsierenden Herzen Berlins, direkt am Hackeschen Markt, zur Verfügung.
Interesse?
Wir freuen uns! Schick Deine Bewerbung mit Referenzen und dem Betreff "Bewerbung PR-Assistenz/German Copywriter MW:M 2020" bis zum 30. Juni an Anna Jakisch an presse@buero-doering.de. Wir freuen uns auf Deinen aussagekräftigen Lebenslauf, ein knackiges Anschreiben mit Zeugnissen und viel Lust und Freude, am Event mitzuwirken. Wir freuen uns auf Deine Bewerbung!
MW:M steht für Vielfalt. Wir freuen uns auf Bewerbungen von allen qualifizierten Kandidatinnen und Kandidaten, einschließlich Minderheiten und Menschen mit Behinderungen.
+++ English +++
MOST WANTED: FREELANCE PR-ASSISTANT/GERMAN COPYWRITER (m/f/d)
We are looking for a PR-Assistant/German Copywriter (m/f/d) from 15.7.2020 to 15.11.2020.
MOST WANTED: MUSIC (MW:M) is Berlin's most important event for music business and technology. Every year Berlin's music and creative industries, musicians, PR, and marketing specialists as well as tech innovators and start-ups visit the conference to get inspiration and network internationally. In 2019, MW:M attracted 1,900 visitors from many parts of Germany and Europe in Berlin. This year MW:M will take place as a hybrid event for the first time: online and – within the bounds of possibility – offline.
As Freelance PR-Assistant/German Copywriter (m/f/d) you will support the MW:M-Communications team in bringing exciting stories to the world. You will be an integral part of the team and actively participate in the preparation and implementation of the conference. Your role as PR-Assistant/German Copywriter includes writing for newsletters, blogs, and social media, as well as assisting in the implementation of PR and marketing measures.
What you can expect from us:
An exciting freelance position limited to 4 months with an increasing number of hours towards the event in November.
A great, international team.
As soon as contact restrictions allow, a workplace is available for you in the office of our communications agency in the pulsating heart of Berlin, directly at Hackescher Markt.
Interested?
We are delighted! Send your application with references and the subject "Application PR Assistant/German Copywriter MW:M 2020" to Anna Jakisch at presse@buero-doering.de by June 30th. We are looking forward to receiving your expressive CV, a compelling cover letter with references, and a lot of fun and interest in participating in the event. We are looking forward to your application!
MW:M stands for diversity. We welcome applications from all qualified candidates, including minorities and people with disabilities.