content-full.php
Here's to gigmit: Live Music Accelerator Berlin celebrates one year anniversary and invites to panel & happy hour!
gigmit's
Live Music Accelerator Berlin
celebrates its launch one year ago! In honour of this occasion, they invite you all to their panel at MW:M19 – reflecting findings and results, discussing
booking, event management
and
online data
. Plus, they want to toast on their anniversary – inviting you to free drinks! Organising events like concerts or festivals is easy to handle if you have artists, equipment and venue wrapped up.
But how do you put events out there and target the audience for your event?
Flyers are out, marketing agencies are expensive, Berlin has changed, and is Facebook really dead? With all this, event management and digital marketing have become much more difficult. And it's not getting any easier for smaller venues or yet unknown artists. This is where
gigmit
– the platform for live music professional's easy event booking – steps in, as they launched the funding initiative
Live Music Accelerator Berlin
(LMAB) last year. To strengthen Berlin's live music landscape, they aim to ensure that even small Berlin-based clubs and yet unknown Berlin-based artists are able to
organise well-attended gigs in Berlin
. At MW:M19, they want to celebrate their one-year birthday with both a panel and a reception afterwards!
What happened so far: LMAB Panel talks about their event marketing
Since gigmit's
Live Music Accelerator Berlin
celebrates its first anniversary, its time to look back! Thus, the project's stakeholders
Markus Fitzgerald
(CEO) and
Steffen Rudnik
(Head of Content) talk about results and experiences at MW:M19. They will address the important questions in this context:
Which set up is necessary for events to be sold out?
What works well and what should be avoided in event marketing?
How important are online data?
On their panel at MW:M19, stakeholders and project participants will talk about their experiences, marketing over 130 events via Facebook and Instagram. Sources of errors and potential of improvement – you'll learn some important first-hand information! Learn more about the panel and its speakers
here
– and don't hesitate and
join the (Facebook) event
!
Happy Hour times two!
What's a birthday without a toast? Following the panel, gigmit and LMAB invite all attendees to free drinks at the reception in the foyer of Alte Münze. With the Happy Hour ticket for MOST WANTED:MUSIC 2019, the entry is free! Note: You can still get
tickets
for the full convention at the regular price until the 31st October – Lazy Bird tickets start on 1st November. Find out more about the
MW:M19 program
and grab your
ticket
now!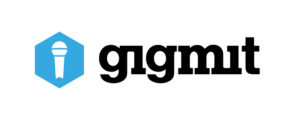 Photo by Matjas Rust – Ment Festival