content-full.php
EXCLUSIVE: 'HEMISPHERES' IMMERSIVE AUDIO-VISUAL EXPERIENCE BY WORLD-RENOWNED ARTISTS
SPECIAL MULTI CHANNEL EXHIBITION AT MW:M19:
We are proud to make a special offer to all MW:M attendees: Come by and discover the multimedia exhibition Hemispheres during MW:M at a reduced price! The multichannel audio/video installation is developed by Lukas Taido (concept and music) and Lars Ullrich (visual art) exclusively for MOST WANTED: MUSIC, and shown only on Nov 6th / 7th in the adjacent Nineties Berlin hall.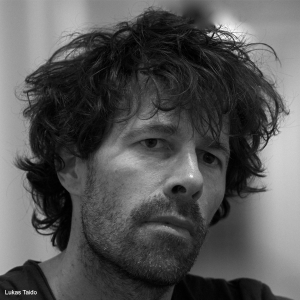 Thirty speakers on different elevation levels, driven by an Iosono wave-field synthesis audiosystem by
ENCIRCLED audio.solutions
, deliver Lukas Taido's music and soundscapes, situated somewhere between digital Musique Concrète and contemporary Electronica, and melting tightly linked with Lars Ullrich's abstract, multilayered visual worlds, on a 150-foot, curved screen – creating a
highly immersive and intense audiovisual experience
.
Surrounded by projections and speakers, visitors experience the rhythmic, tonal, visual and structural interaction within the duality and co-existence of the two Hemispheres from an inner perspective. The close coupling of extremely spatial auditory and visual impact, triggers associations from mathematical-geometrical shapes, via the terrestrial globe to feeling like being inside a human brain – while it is releasing a large amount of neurotransmitters.
Lukas Taido is an internationally working musician, sound- and media artist, fostering an ongoing romance with 3-dimensional sound. His audio and audio/video installations and collaborations have been shown, amongst other places, in the top floor of the Shanghai Tower (China), at Funkhaus Berlin, Volksbühne Theater Berlin, inside the TV Tower of Dortmund or the courtyard of the Weimar city castle. 
Lars Ullrich is a code artist/creative director whose art is based on technological-scientific innovations, creating complex abstract visual worlds. Amongst many other projects, he has created artworks and motion graphics for Philipp Glass / Robert Wilson operas (Kay Voges), for the 50 year anniversary world tour of ECM records and a multitude of international video and lightart festivals.
♥
4.00 Euros.
HEMISPHERES AT NINETIES BERLIN:
Wed/Thu, Nov 6th and 7th 2019
10 am – 8 pm: alternating with the Nineties Berlin-Multimediashow every 20 min. Admission: 10.00 EUR, reduced price 6.00 EUR
8 pm – 11 pm: Hemispheres only. Admission: online ticket 8.00 EUR, box office 10.00 EUR
With MW:M pass:

♥

4.00 Euros only.